Alea Ltd Company Overview & Casinos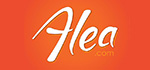 Alea Ltd started back in 2012, and two short years later they would launch SlotsMillion online casino. Two short years after that, Alea would introduce their version of the VR Casino. Fast forward to 2020, and the company continues to make significant strides. SlotsMillion boasts the award for Best Slots Operator of the Year 2019 from the IGA. This was after receiving an award one year earlier for Innovator Operator.
Alea also operated a second online casino called LadyLucks, but it no longer functions as an online casino. This allows them to focus on their flagship SlotsMillion brand. This focus is evident in the beautiful and intuitive design with over 3,000 games from over 90 different developers.
The offices of Alea are located in Spain and Malta.
Website Address: www.alea.com
Address:
Alea Ltd
Vella Falzon Home
Level 2 Valley Road
MSIDA MSD9022
Malta
Alea Digital S.L.
Via Laietana 33, 4
08003 BARCELONA
Spain
Alea Ltd - Casinos and License
Alea operates with gaming licences that include, amongst others, ones in Malta by the Malta Gaming Authority (MGA) and Britain by the UK Gambling Commission. We've included links below that take you to the regulator's website if you want to view their license.
Alea Ltd Casinos
The following list includes all the online casinos that belong to Alea Ltd. As you'll see, they only have SlotsMillion, but we'll be sure to update you if Alea decides to bring a new online casino to market. Please have a read through our review as we've pulled together information about the casino relating to the SlotsMillion bonus, bonus terms, payment deposits and withdrawals, online casino games, customer support and more!
Sorry, we currently don't have any casinos listed for players from your country.
Virtual Reality Casino at SlotsMillion
You could call SlotsMillion a pioneer in VR games with their Virtual Reality online casino. It is played for real money. They offer over 40 games in this casino experienced using a VR headset such as an Oculus or in 3D on your pc. You will need to download software to play. The fun thing about this is that you can see other real players around you while you're playing.
Is Alea Ltd legit or a scam?
Online Gambling regulators are becoming stricter all the time. We see it with the United Kingdom (UK) Gambling Commission and Malta Gaming Authority more and more. They continue to churn out regulations designed to protect the most vulnerable, society at large, the integrity of the games and to prevent money laundering. A failure to comply can result in a warning, punitive fines, license suspensions or license cancellations. This means that it is not in Alea Ltd's interest to act in a way that jeopardises their reputation with the regulators. You can view the respective regulator's websites to view any disciplinary history.
One of the reasons that Fortunaonlinecasinos.com works with Alea Ltd is that they have proved to be a trustworthy operator. There is no evidence to suggest your legitimate winnings will ever not be paid out.
It's also important to remember that slots and casino games are licensed and regulated. This will ensure that the random number generator (RNG), used to determine the outcome of a round is free from manipulation. This means that SlotsMillion games are fair.
Alea Ltd Jobs
Do you think you can bring something new or better to the table? Why not apply for a position at the company's Malta or Barcelona offices? → Alea Jobs