AGCO Licensed Ontario Online Gambling Casinos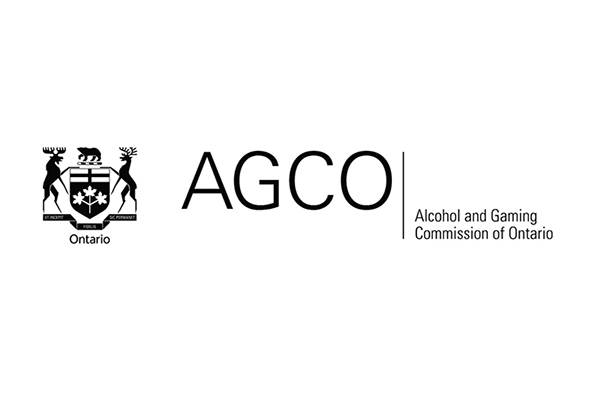 On April 4, 2022, regulated Ontario online gambling went live ↱. Before then, Ontarians could only legally gamble online at the Ontario Lottery and Gaming Corporation (OLG).
The OLG is a Crown corporation regulated by the Alcohol and Gaming Commission of Ontario (AGCO). The entity will continue to offer Internet gambling through its OLG casinos Ontario website, parallel to private providers. This private/public hybrid model is similar to the model used in Denmark.
AGCO's responsibility has expanded to include the regulation of private commercial operators. On July 6, 2021, Ontario Regulation 517 /21 ↱ created a subsidiary to AGCO called iGaming Ontario (iGO). IGO aims to enter into commercial agreements with private companies and conduct and manage Ontario online gambling. Other responsibilities include:
Developing and overseeing an anti-money-laundering framework
Overseeing and reconciling Ontario iGaming revenue
Developing a dispute resolution protocol for Ontario players
Market research, forecasting and insight
Assisting commercial operators to integrate into Ontario's regulated iGaming market
AGCO will use a licence-and-tax model, similar to those in European countries like the United Kingdom and Sweden.
Ontario online casinos with an AGCO license
Ontario, Canada online gambling is provided by regulated operators like the ones below. We invite readers to view each Ontario casino online review containing objective & subjective facts and opinions. Areas covered include casino bonuses, bonus wagering, casino games, responsible gambling, deposits/withdrawals (payment options, withdrawal processing times, limits, fees, etc.) and customer support.
♣ optimised for mobile play
♣ superb game selection
♣ Games: 3500 ♣ USD accepted: ✓ ♣ English Website: ✓
♣ Casino, Live Casino, Sportsbook, Bingo Rooms
Visit
Review
(T&Cs apply)Up to €400 for 4 deposits.

▼ More Details ▼


Deposit amount: €10 - €24: €10 reward
Deposit amount: €25- €49: €25 reward
Deposit amount: €50 - €99: €50 reward
Deposit amount: €100+: €100 reward
Wagering the deposit amount 20x credits the bonus to the real-money balance.
*Bonuses are tied to T&Cs. Bonuses can change any time.
Canadian gambling laws at the provincial level
The Criminal Code of Canada ↱ prohibits commercial gambling that is not conducted and managed by a province. The Code is why each Canadian province has its Crown corporation and regulatory authority to oversee conduct and management.
Ontario's hybrid model of regulated private and public online gambling providers is a first in the country. AGCO has no regulatory authority in other provinces. Online gamblers in other Canadian provinces ↱ can only play at their provincially-run site.
| Province | Management Entity | Website |
| --- | --- | --- |
| Alberta | Alberta Gaming, Liquor and Cannabis Commission | playalberta.ca |
| British Columbia | British Columbia Lottery Corporation | playnow.com |
| Manitoba | Manitoba Liquor and Lotteries Corporation | playnow.com |
| New Brunswick | New Brunswick Lotteries and Gaming Corporation | alc.ca |
| Newfoundland | Government of Newfoundland and Labrador | alc.ca |
| Nova Scotia | Nova Scotia Gaming Corporation | alc.ca |
| Prince Edward Island (PEI) | Prince Edward Island Lotteries Commission | alc.ca |
| Québec | Société des loteries du Québec (Loto-Québec) | portail.espacejeux.com |
Ontario's Internet Gaming Standards
Ontario's iGaming regulatory framework ↱ follows in the footsteps of other well-known ones like the UKGC, MGA and Swedish Gambling Authority. The intent is to raise the bar in online gambling in Ontario using a Standards-based approach:
At the entity level, ensuring good company practices
To encourage responsible gambling
To ensure game integrity
To protect vulnerable groups, including minors (under 19 years)
Prevent unlawful activities connected to online gambling
The Office of The Auditor General of Ontario released a report outlining three key concerns ↱ to the new regulated Ontario iGaming market:
Decision-making and business risk primarily lean towards private providers. Therefore, whether iGaming Ontario meets the "conduct and manage" requirement of the Criminal Code of Canada is debatable.
AGCO must balance regulatory independence with the need to generate income for the province, which can lead to a conflict of interest.
It remains unclear how the supervisor will ensure game integrity and fairness, with most responsibility falling to private providers.
AGCO-licensed private operators of Ontario gambling online include:
Casinos that offer slots, table games and live casino games
Event & sports betting
online poker rooms (segregated from players outside Ontario)
Fantasy sports contests
Responsible Gambling Council (RGC)
RGC is a non-profit organization, which develop RG Check ↱, the 'gold standard' of land-based and online gambling accreditation. It works with various stakeholders, including providers, policy officials and players, to help improve responsible gambling safeguards.
Checking the license status of an online gambling provider
All licensed private iGaming providers in Ontario must display an iGaming Ontario logo. It's also possible and advisable for players to confirm that an Ontario casino online is licensed by viewing the supervisor registry ↱.
Previously grey market online casinos accepting players from Ontario may have held a license outside Ontario. Although operators may argue differently, licensed and regulated outside Ontario is insufficient. An offshore internet gaming provider not licensed by AGCO is illegal in Ontario. AGCO intends to take legal action ↱ against unlicensed providers who continue to accept Ontarian players.
How to handle a dispute with an Ontario online gambling provider
Ontario's regulator requires private online gambling providers to address disputes and complaints ↱ fairly, appropriately and timely.
1. Submit a formal complaint to the operator

Make a formal complaint following the operator's complaint submission process with the specific provider. Ensure that you receive a complaint reference number.

2. Allow enough time to pass for the operator to respond

Allow a sufficient amount of time to elapse so that the provider has had enough time to respond. If you haven't received a reply, check your spam folder first.

3. Follow-up if you don't receive a response

If you still haven't received a response, follow up with the operator. Consider that the provider may still be looking into your complaint.

4. Escalate by filing a complaint to iGaming Ontario (iGO)

If you've exhausted all avenues without a resolution, you can escalate the issue by filing a complaint with iGaming Ontario (iGO) . You'll need to provide the gaming site, your player ID and complaint reference number online using a complaint form ↱.

In most cases, the Ontario gambling supervisor iGO encourages players to deal directly with their iGaming provider to resolve the issue. iGO does not generally act as an arbitrator by making decisions or resolving a dispute.
AGCO License FAQ
AGCO is short for the Alcohol and Gaming Commission of Ontario. AGCO is the provincial regulator for alcohol, cannabis retail stores, horse racing and gaming. All online gambling sites that accept Ontario players must hold a license from AGCO.
iGO is a subsidiary of AGCO, created in July 2021, responsible for supervising commercial Ontario online gambling operators.
A licensed and regulated Ontario online casino (like we promote) must display an iGaming Ontario logo. This logo indicates that it holds an AGCO license and supervised by iGO. However, to be safe, we suggest visiting the Ontario iGaming directory for a list of Ontario-licensed online casinos.
Regulated Ontario online casinos must ensure deposits are protected, the payout of legitimate winnings, and fair gameplay (including competitive odds). Thus, they offer better protection than otherwise unlicensed casinos.
The legal gambling age for online gambling in Ontario is 19 and over.
ConnexOntario ↱ is a counselling website that supports mental health and addictions, including gambling. They offer 24/7 information, support and education by dialling 519-439-0174 or emailing administration@connexontario.ca.
Ontario iGaming presently does not have a centralized player exclusion list, although one is in the works. The regulator expects private operators to have a self-exclusion program that conforms to the Registrar's Standards for Internet Gaming.
By law, each province has legal jurisdiction over gambling within its borders. Therefore, a player from another province or territory is prohibited from participating in online gambling in Ontario.
RG Check is an iGaming accreditation process based on nine standards and 48 criteria. This organization is non-profit and independent, assisting operators, players and regulators.