Published on: 03.02.2021
Canada Single Events Sports Betting May Soon Be Legalized
On November 26, 2020, an Act (Bill C–13) to amend Canada's Criminal Code to allow single event sports betting went through the first reading in Canada's House of Commons. Paragraph 207(4)‍(b) of the Criminal Code was amended to include the following:
Bookmaking, pool selling or the making or recording of bets, including bets made through the agency of a pool or pari-mutuel system, on any race or fight, or on a single sport event or athletic contest
The Act must still pass through a second and third reading before receiving Royal Assent. However, proponents of the new Bill are optimistic. It has been a long struggle to get the criminal prohibition that excluded single event sports betting amended. From as early as 2008, the Canadian Gaming Association has been pushing to strike down the ban on single event betting.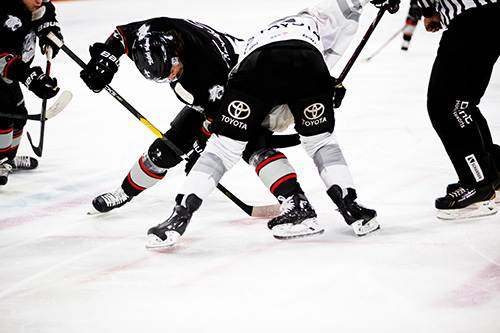 Past attempts (2011 and 2016) to amend the Criminal Code had failed, but it seems that the third time's a charm. Calls from stakeholders in provinces like British Columbia have been urging the federal government to introduce new legislation.
The pandemic's economic impact has left provinces (and the Federal Government) with large budget deficits. This has left them scrambling to find ways of plugging the shortfall.
South of the border, in 2018, the Supreme Court struck down the Professional and Amateur Sports Protection Act of 1992, which prohibited online sports betting. This has allowed each state to decide on the future of sports betting within its jurisdiction. Already, nearly half of all US states have legalized or in the process of legalizing sports betting. No doubt, these states have recognized the potential windfall that this could mean.
Since 90% of all Canadians live within 150 miles of the US border, there is an increasing danger that they could cross into the United States to wager. This would represent a further erosion of potential tax revenue in Canada.
With a population of over 14.6 million, Ontario is viewed as a potentially attractive sports betting market. Including all 50 states, it is the fifth most populous, explaining why foreign outfits are expressing interest in Ontario and Canada.
Canada Single Events Sports Betting
For the longest time, the only permitted sports betting in Canada were based on parlay bets. These are where Canadian bettors must bet on the outcome of more than one game. For example, a Canadian punter could not legally make a single bet on an NHL match between the Calgary Flames and Edmonton Oilers.

Provinces offer their own form of parlay sports betting through their respective Crown Corporations. In Ontario, the Ontario Lottery Gaming Corporation offers Pro-Line. In Québec, Pari Sportif is the provincially-run equivalent, while Sports Action is British Columbia's equivalent.
It is estimated that Canadian spend $500 million a year on parlay bets.
Offshore Sportsbooks
The absence of opportunities has meant that punters have turned to offshore sports betting sites that accept Canadians.
Although this is a legal grey area, Canadians visiting offshore online sports betting has flourished. While 'choice' may be good for Canadians, provinces have lost out on much-needed revenue while trying to plug substantial budget deficits.
Canadians make an estimated $14 billion a year in sports wagers, $4 billion of which go to offshore operators. The other $10 billion goes to the black market.