Published on: 04.02.2022
Could UKGC Crypto Casinos Be in The Cards?
On January 26, 2022, the UKGC sent an E-bulletin stating UK stakeholders continued interest in using crypto-assets in gambling, either for funding or a delivery method. The regulator received several license applications from operators funded by crypto-asset profits.
The regulator noted that proving the source of funds (for money laundering purposes) where crypto-assets are concerned has proven challenging for operators. The UKGC has been strict when vetting sources of funds on applications due to money laundering concerns.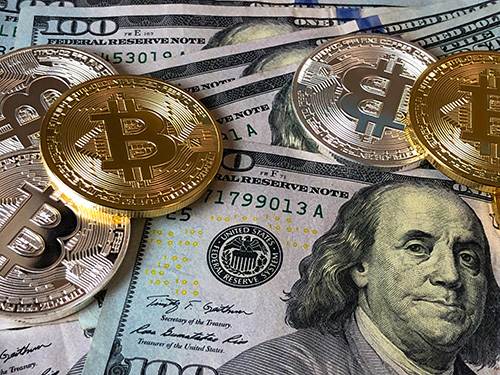 Treasury Committee Crypto-assets Report
In September 2018, The House of Commons Treasury Committee published a report ↱ concerning cryptocurrencies, entitled 'Crypto-assets.' The report's task was to examine the role of digital currencies, the potential impact of blockchain technology, and evaluate the proper regulatory response.
The title foreshadowed their sceptical view about the so-called asset class. Rather than use the word 'cryptocurrency,' the report was careful to refer to bitcoin and altcoins (ethereum, litecoin, dogecoin, etc.) as crypto-assets. This refusal to call them a currency immediately implies they fail to demonstrate the characteristics of a fiat currency. A fiat currency, like US dollars (USD) or Sterling (GBP), is fully backed by a central government: The Federal Reserve and the Bank of England.
Report Findings
The fundamental definition of currency has three key characteristics: a store of value, a means of payment and a unit of account.
As a Storer of Value
Among the report's findings was the extreme volatility, contradicting the view of durability as a storer of value exhibited by fiat currencies. For example, bitcoin was ten times more volatile than Sterling in their analysis. At the same time, it was 25x more volatile than the US equities market in 2017.
For holders like merchants, bitcoin (and altcoins) carry a high degree of exchange rate risk, making it a poor storer of value.
The report suggested that the price of cryptocurrencies was driven by criminality, speculation and market manipulation (in part due to low liquidity).
A means of payment
Crypto-assets and blockchain were determined to perform poorly as a means of payment. One of the reasons is a present capacity constraint, only expected to increase accompanied by higher costs as demand outstrips supply.
Furthermore, the considerable energy required to power computers as part of the blockchain verification process is expected to increase the cost of transactions. Crypto mining has come under intense criticism for the amount of energy required.
Although Cryptocurrencies like bitcoin were intended to act as a means of making payments, they failed to make deep inroads with merchants.
The report also highlighted the risk of hacking crypto-asset platforms and the danger of losing an account password and losing the assets forever. Other questions arise around accountability since no one is in control.
Conclusion
The report did note that blockchain technology does have advantages. It validates, stores and harmonizes information securely (as part of its decentralized nature), efficiently and accurately.
It concluded that as crypto-assets are not going anywhere, it would be better to regulate them. Still, UK crypto gambling and cryptocurrency casinos are neither approved nor regulated. However, it would seem only a matter of time before we begin to see the first UKGC crypto casino.
Until that day comes, Northern Island and Great Britain punters can continue to play at licensed GBP online casinos. Each has a review covering topics, including deposits & withdrawals, casino & live casino games, the UK welcome bonus, a VIP loyalty program and more.